Cool, Calm, & Collected Dog Bundle 3-Pack
Cool, Calm, & Collected Dog Bundle 3-Pack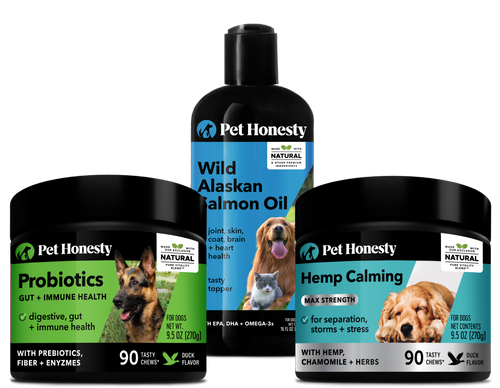 Cool, Calm, & Collected Dog Bundle 3-Pack
DESCRIPTION
Save 15% when you buy all three!
When your pup is ready to push the stress away & let their true colors shine, adding these items to their daily health routine will give them the support they need to enjoy life.
Plus, you'll save 15% when you grab all three!
Read More
MONEY BACK GUARANTEE
|
FAST SHIPPING + EASY RETURNS
|
FREE SHIPPING $49+
|
MADE IN THE USA
Transparent
ingredients,
all with a
purpose
Could your dog
benefit
from
more support?