Play All Day Cat Bundle 3-Pack
Play All Day Cat Bundle 3-Pack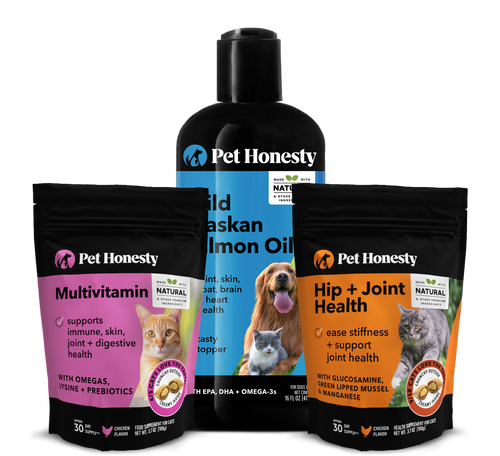 Play All Day Cat Bundle 3-Pack
DESCRIPTION
Save 15% when you buy all three!
There's a lot on your cat's to-do list, but "slowing down" isn't one of them. Adding these items to their daily health routine gives them the boost of nutrients & functional ingredients they need to keep going. 
Plus, you'll save 15% when you grab all three!
Read More
MONEY BACK GUARANTEE
|
FAST SHIPPING + EASY RETURNS
|
FREE SHIPPING $49+
|
MADE IN THE USA
Transparent
ingredients,
all with a
purpose
Could your cat
benefit
from
more support?