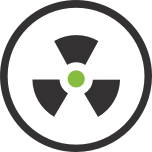 DOGS ARE CONSUMING TOXIC FOOD + TREATS
The top 5 most consumed dog treats are filled with toxic preservatives and chemicals like BHA (a cancer-causing agent), propylene glycol (banned by the FDA for use in cat treats but not in dog treats) and the carcinogenic yellow dye #5 (banned in most European countries).*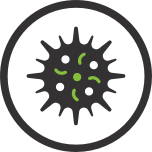 AILMENTS + POOR NUTRITION CAN LEAD TO CANCER
1 out of every 2 dogs over the age of 10 will get some type of cancer. Hidden cancer-causing agents have potentially contributed to cancer being the leading cause of death in dogs.**
DOGS DEVELOP PREVENTABLE AILMENTS
Poor nutrition and hidden chemicals and toxins lead to preventable ailments in your dog like dry skin, stiff joints, separation anxiety, allergies and digestion problems, making life less happy for your best friend.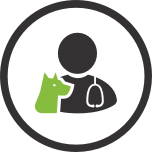 PREVENTATIVE CARE IS TOO EXPENSIVE OR DIFFICULT
Owners don't realize their dog is suffering from poor nutrition until they introduce a nutritional supplement and see improvements. Sadly, most nutritional supplements for dogs are expensive or come in the form of unappetizing powders, tablets or capsules that dogs refuse to eat.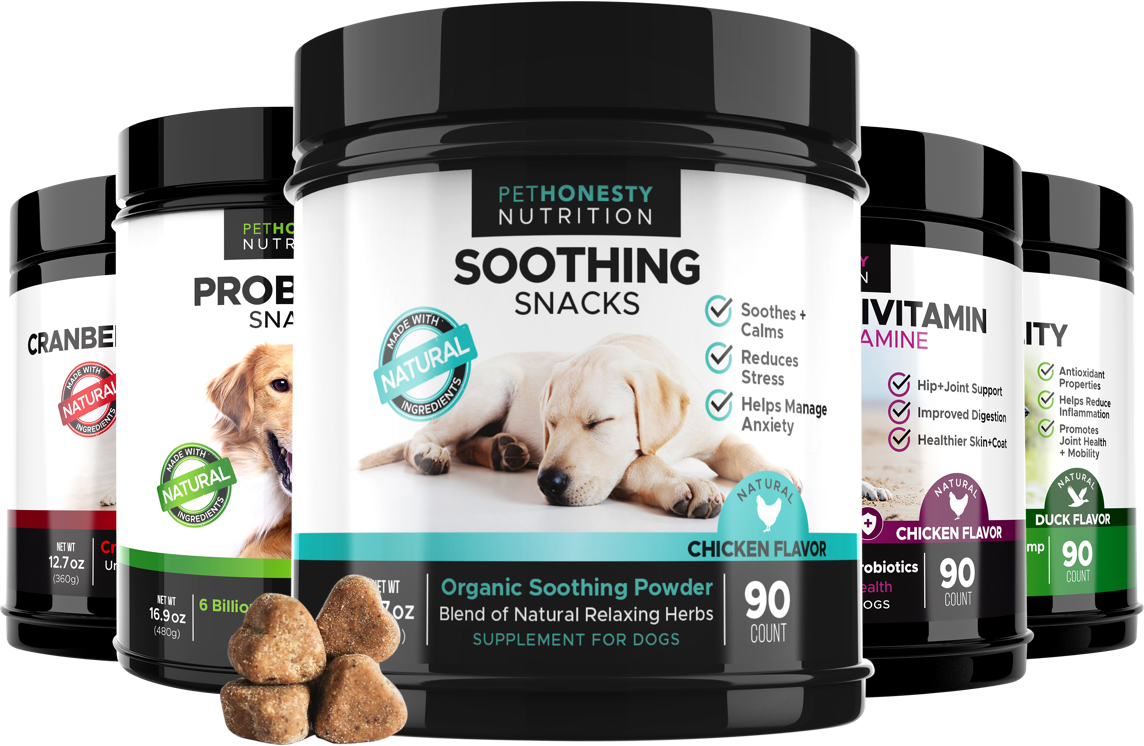 If you've watched your dog suffer from treatable and preventable issues, that all ends here. You're about to introduce your dog to their new favorite treat...and the better quality of life that they deserve.

Our nutritious snacks replace your dog's current treats that not only lack nutritional value, but that might actually be hurting them.
These are the first dog treats that begin to heal the root cause of your dog's ailments using powerful naturally derived ingredients with ZERO preservatives, sugar, corn, wheat, GMOs or synthetic, lab-made ingredients. This is the new evolution of pet treats that give you the power to take charge of your dog's health.


THE BEST FOR YOUR FUR BABY Our supplements are tasty soft chews your dog will love. 9 out of 10 dogs gobbled these up in a blind taste test! We're committed to quality premium ingredients and we adhere to strict safety standards in our GMP-Certified facility.
Our supplements contain NO gluten, grain, salt, gumming agents, GMOs, corn, soy, sugar, artificial preservatives, or colors. Our chews have some of the highest active ingredients counts available, which means your 90-count supply will last longer! Our treats rely on all-natural premium ingredients and manufacturing to improve your dog's quality and length of life. We're a U.S. based and owned company and we manufacture exclusively in GMP-certified facilities located in the U.S.
Because we love animals (and people!) we give 10% of our profits to Austin Pets Alive, a shelter that works to save pets at risk of euthanasia, and The Dog Alliance, a nonprofit that makes connections between dogs and people to provide therapy for PTSD, stress, and learning disabilities in children.
SUPPORT THE CAUSE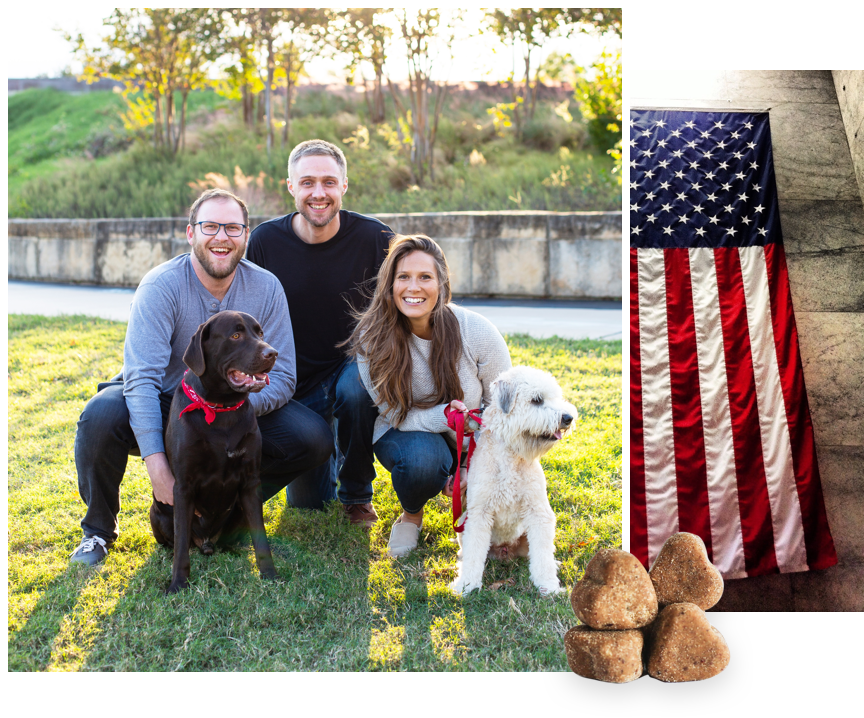 We're a group of pet lovers on a mission to help people enjoy more, and better quality, time with their four-legged best friends.
Our team is comprised of dog lovers, a former U.S. Air Force Officer, a married couple, and a cuddly black lab named Chief (the team favorite of course!)
* Source: https://iheartdogs.com/these-are-the-five-treats-you-should-never-give-your-dog/
**Source: https://pets.webmd.com/dogs/guide/dogs-and-cancer-get-the-facts#1